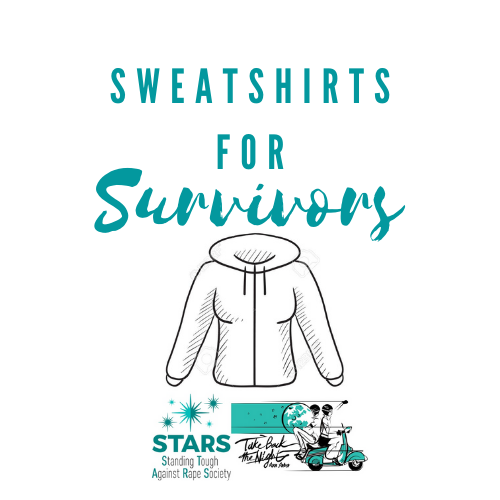 When a survivor has to make the difficult decision to go to the hospital or clinic to get a medical forensic exam, also known as a "rape kit exam", it can make it feel like they are experiencing the trauma all over again. One of the hardest things they have to go through is the clothing they are wearing is taken for evidence. This leaves them with the option of either calling someone to bring them clothes or going home with scrubs from the hospital. Some hospitals have a program where they have clothing like sweatshirts/pants, shorts, t-shirts etc to give to a survivor before they leave so they can leave in dignity and grace and return home after they made that decision to get justice for what happened to them.
We are partnering with 2 area crisis centers to collect items for these programs. Through SafeHouse of Washtenaw County, we will collect items for St. Joseph Hospital in Ypsilanti. And through Avalon Healing, formally WC Safe, we will help the Wayne County area.
We ask our supporters to help on one of these ways. Click here to see the Amazon Wish List. If you pick and purchase items off this list, they will ship to us at STARS (Make sure you pick the "Pamela Swider Gift Registry Address" for the shipping address) and we will get them to the appropriate organization/hospital. Our Tax ID number is on the list. Or you can purchase the items and bring them to our events. Or if you want to buy them elsewhere and ship them to us, please email us at info@stars-mi.org to get our address. We are storing some of the items due to limited space at the hospitals.
Thank you for your help! We hope that this can bring some comfort to those who need it most.