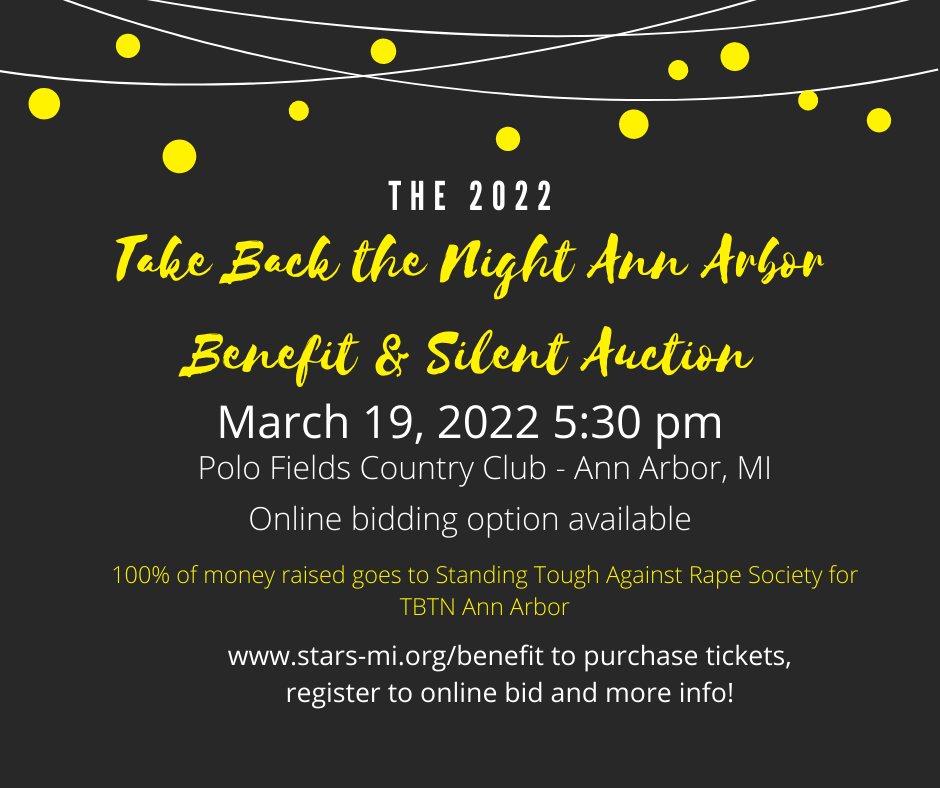 Join us for the annual Take Back the Night Ann Arbor Benefit and Auction.
Dinner, Dancing and the Auction!   
Tickets for in-person event are no longer available.  However you can register for the virtual auction until March 16th.
Doors open at 5:30 pm and dinner will be served at 6:30 pm
Note – Proof of vaccination or a negative COVID test (within 72 hours) will be required.  If in-person event is canceled due to COVID conditions, we will make the entire auction virtual and those who bought in-person tickets will be refunded the difference. 
Steak, Chicken, Salmon or Vegetarian/Vegan options for dinner
There will be special items to bid on ONLY available if you attend in person.
This year – a new option – if you aren't in the area or unable to attend in person, we are offering the ability to bid online!   Tickets for this are only $10 to cover our costs.  (note – not every item will be available online)  Must register by March 17th.
 Auction will open for everyone  on March 17th and will close the end of the benefit.   (Shipping charges may apply for those who are bidding virtually.)
To purchase tickets please click this button! 
For Student Tickets, please use discount code 2022TBTNStudent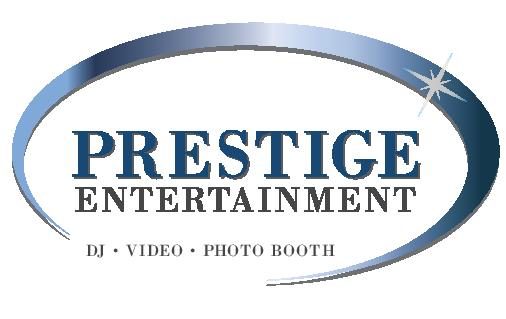 Prestige Entertainment will be providing the DJ Services this year.
With years of event and wedding experience including DJ, Video and Photo Booth Services, they promise to keep the night filled with music and dancing.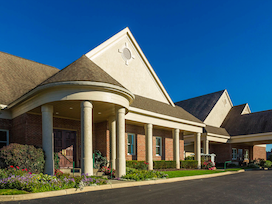 Polo Fields Country Club is a staple in the Ann Arbor area. The club offers golfing, fitness and a pool to its members.
The benefit will take place in their clubhouse with delicious food and panoramic views of the grounds.